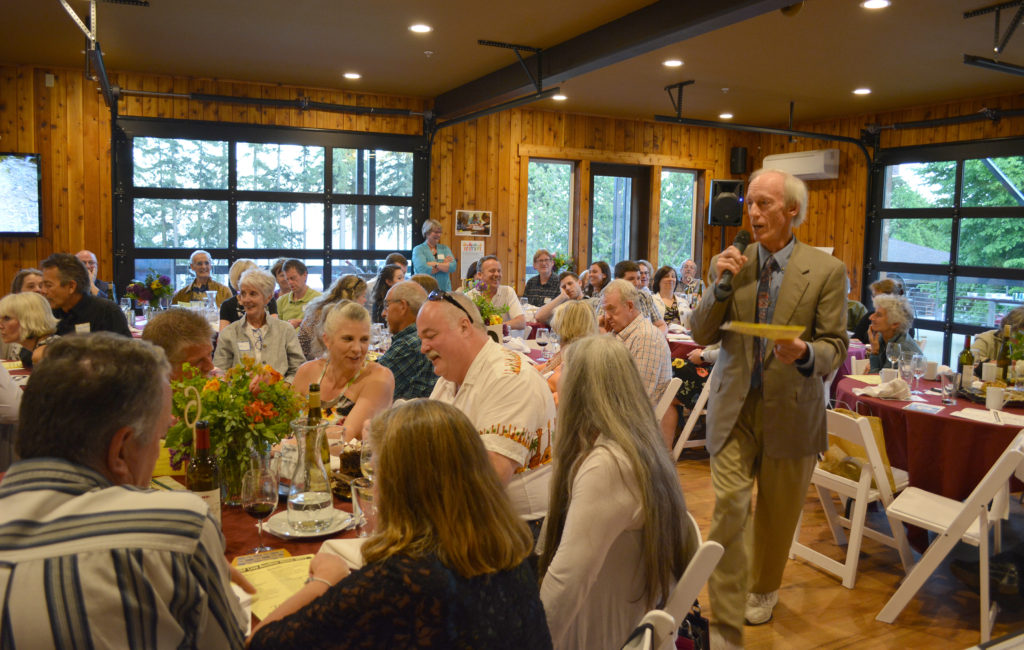 It is with sadness that we note the passing of South Whidbey's Conductor of Fun, Jim Freeman. 
Jim was a great friend to the South Whidbey Schools Foundation and emceed our annual fundraising Gala for many years.  He would also do yearly promotional videos for the Gala and the Dine Out program with the late Jean Shaw, a longtime SWSF Board member and a co-founder of the Foundation. They were later joined by Sue Frause, who has also graciously emceed several of our Galas.
We will be adding photos, videos and excerpts to this page as a tribute to Jim's comedic genius, community spirit, kindness and generosity. Our community is a better place because of Jim Freeman.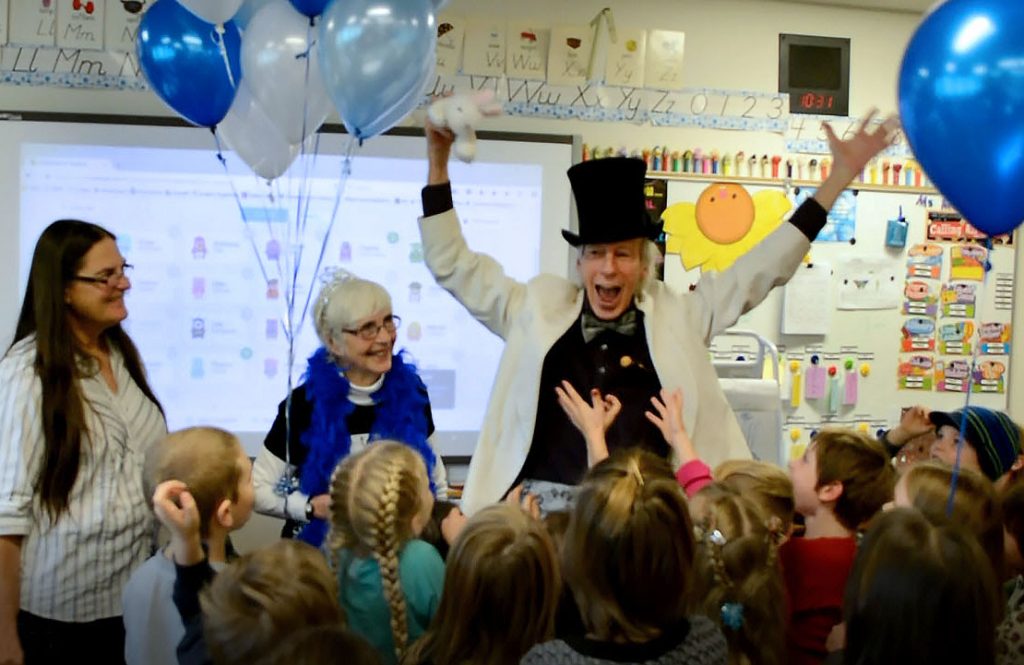 2019 Gala Promo with Jim Freeman, Sue Frause, and Charlie Davies plus blooper reel at end
2019 Gala Promo with Jim Freeman and Jean Shaw plus blooper reel at end
2018 Gala Promo with Jim, Jean and Sue on playground plus blooper reel at end
2017 Gala Promo with Jim and Jean at the Track
2016 SWSF Classroom Grant Check Distribution
2016 Dine Out Promo with Jim and Jean plus blooper reel at end
2016 Gala Promo with Jim and Jean as Superheroes plus blooper reel at end
2016 Gala Highlights with Jim doing auction at 6:40 minute mark
2016 Adopt-A-Grant Promo with Jim
2015 Gala Promo with Jim and Jean on Slide
2014 Gala Promo with Jim and SWSF Board