Meet the 2021/2022 SWSF Board…

Shelly Ackerman, Board President
Shelly moved to Whidbey Island in 1997 to support her husband's dream of designing and building their own home. She has two children, one who graduated from South Whidbey High School in 2014, and one that graduated in 2017.
She has been involved in PTA ever since her oldest was in Kindergarten, so with her youngest graduation, that makes a total of 16 years of PTA involvement! Wanting to stay involved with the schools in some way, the Schools Foundation was the obvious and easy choice.
Shelly graduated from UW with a Bachelor of Arts in Economics. She loves kayaking, walking the trails, biking, traveling, sailing, and this wonderful community and island!

Clyde Monma, Vice President
Clyde Monma retired to Whidbey Island in 2003 with his wife, Marcia, after spending 24 years as a research scientist at Bell Laboratories in Discrete Mathematics and Theoretical Computer Science. He joined Bell Labs immediately after receiving his Ph.D. from Cornell.
Clyde has a passion for tutoring and mentoring teens & twenty-somethings. He volunteers in the public middle-and-high school math classes. He also coaches Math Olympiad Teams, Grades 5-12.
Clyde has served on several non-profit boards, including the NSF DIMACS Center Board, Rutgers Preparatory School Trustee, Bayview School Council, the South Whidbey Commons Coffeehouse, Whidbey Children's Theater, Whidbey Island Dance Theater, Island Shakespeare Festival, and the South Whidbey Schools Foundation. He is currently serving on the latter three boards.

John Riley, Treasurer
John grew up in the midwest and graduated college in 1985 with Architectural Engineering and Business Administration degrees from Kansas State University.  He met his wife, Donna, while living in San Diego, CA and they married there before moving up to the Seattle area in 1990.  John is currently a Principal-Partner with a small structural engineering design firm located in downtown Seattle.  His family resides near Langley, and all four of their children, varying in ages from 22 to 12, have attend the South Whidbey Schools.   Their oldest son graduated from SWHS in 2011, their middle son graduated in 2013, and their youngest son, Nathan, graduates from SWHS in June, 2015.  Their daughter Kristen is currently in 8th grade at the SWES.

Cynthia Shelton, Secretary
Cynthia graduated from Univ. of Montana with a BA degree in Education and competed her Masters degree from Colorado State University in Adult and Community Education.  She received her Principals credentials from Gonzaga University and her Career & Technical Education Administration certification from Central Wash Univ.
Her career included teaching high school in Utah, running a fabric store in Bellevue and marrying the two worlds as the Executive Director of PIPE, a non-profit partnership between the Greater Seattle Chamber of Commerce and the Seattle Public Schools.  She led the Vocational, then Career and Technical Education department for Federal Way SD, Shoreline SD and then Oak Harbor SD.  Before retiring, she led the Tech Prep program out of Skagit Valley College for a 10 school district consortium.  South Whidbey High School is a part of this on-going consortium.
Cynthia and her husband John raised their daughter Jill on Mercer Island and have lived on WI for 20+ years.  They have three fantastic grandkids living in Fairbanks, Alaska where their parents are both educators.   They love to hike, walk, bike, work out at IAC and entertain wonderful friends.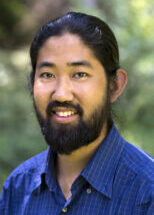 Derek Hoshiko
Derek Hoshiko is an organizer with For the People. For more the 20 years, Derek has managed groups of volunteers, activists, and entrepreneurs. In 2012, after witnessing continued inaction to stop global warming, he shifted his focus to climate action.
In 2015, he journeyed over one thousand miles on a bicycle pilgrimage from Seattle to the tar sands to witness and learn the suffering caused by fossil fuel extraction.
He heads Rapid and Just Climate Action, a project to stop global warming by 2030, mentors a youth climate justice coalition, and works to replace supremacy culture with solidarity culture in local movements.
Derek serves on the boards of E3 Washington and Salish Sea Cooperative Finance, and has worked for change at many organizations such as Greenpeace USA; Climate Solutions; Cascadia Climate Collaborative; YES! Magazine; Seattle Good Business Network; and Web Collective; among others.
He has lived on South Whidbey for 11 years and has three young children.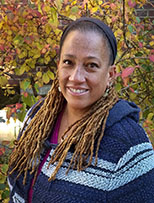 Meredith Macharia
Meredith moved to South Whidbey in 2018 but grew up in Portland, Oregon. As a youth, she attended a private international school and hosted many students from around the world. After living and working overseas in multiple countries, where she taught youth and refugees and after completing various humanitarian projects, she worked with immigrant populations in Boston and New York at the United Nations.
She has a diverse background which includes Anthropology, Sociology, Inter-cultural Education, Nursing and Public /Global Health.
Meredith loves the arts, is multilingual and is passionate about innovative education programs including integrated diversity, equity and inclusion curriculum. She currently works as a public health nurse for a K-12 school district.
Meredith is grateful to be settling into the Whidbey Island community where she is spending lots of time outdoors exploring and engaging in adventurous activities with her family.

Susan Milan
Susan made her way to Whidbey Island in 1986 to raise three sons in a homesteading-friendly community balanced with access to the arts and strong in cultural awareness. She earned her B.S. in Natural Resources from the University of Michigan in Ann Arbor, Michigan in 1980.
She holds a Masters degree in Elementary Education with a concentration in literacy and is a National Board Certified Teacher in literacy. She became active in the schools as a parent volunteer in the 90's and has been teaching in the K-8 schools for 23 years. Currently, Susan teaches Science, Spanish, and Art for grades 7 and 8 at South Whidbey Middle School. Susan thrives on working with students in our district and has enjoyed partnering with community experts in the sciences and arts.
She is grateful to the South Whidbey Schools Foundation for their generous support of multiple projects over the years and is honored to serve on the board.

Seth Raabe
Seth Raabe is the Agriculture teacher at South Whidbey High School. He grew up on South Whidbey, graduating SWHS in 2000.
He received his bachelor's degree from Evergreen State College in Olympia, studying abroad in Costa Rica, Nicaragua, and Hawaii.
He lived and farmed on Maui from 2002-2017. He moved back and began teaching at South Whidbey in Fall of 2017.
He lives outside of Langley with his partner Gabby and two sons Ezri and Elkan.

Kim Williams
I grew up in the foothills of Southern California, went to college at Cal State Dominguez Hills, moved to Redondo Beach and taught elementary school for ten years. I took a vacation to Washington state in 1975 and fell in love with the Pacific Northwest. It took a year of planning, but in 1976, I moved to Seattle.
Ten years later, my mom and dad moved to Whidbey Island and I followed them here four years later.
I started working for South Whidbey schools in 1990 at the Intermediate School. The next year I was blessed to work with Charlie Davies at the Middle School. I moved on to High School in 1993 and worked with wonderful teachers, including Melanie Shafaat, and participated in some amazing programs. I had the pleasure of working at the High School for the next 23 years until I retired.
I raised three wonderful daughters here, who all insist they are only so wonderful because they got to grow up here. And I've worked with a generation of kids whom I stay in contact with and whom I will always love dearly.
Additional Advisory
Board Members
Jean Shaw, Board Member and Community Liaison Emeritus
Lisa Bjork, Past President
Becky Foote
Gwen Clemens
Nancy Ruff
Barbara and Dave Bennett
Wendy Baesler

Jo Moccia (ex officicio)
Jo Moccia graduated from Iona College with a BS in Psychology, completed her MS in School Psychology from the College of New Rochelle, and her doctorate in educational administration from Seton Hall University.
After 25 years working for a school district in NY in various roles including principal, director of special education, deputy superintendent and superintendent, Jo moved to the Northwest.
She has been the superintendent of schools for the South Whidbey School District since 2011. In her spare time she enjoys spending time with her family, especially her grandson. Jo also enjoys biking, puttering with power tools, and traveling.