TEACHERS:
Our 2020/21 Google Docs Grant Application
IS AVAILABLE NOW.
Nearly $45,000 in classroom grants were distributed by the South Whidbey Schools Foundation for the 2019/20 School Year
Thanks to our generous community supporters, nearly $45,000 in classroom grants and professional  were awarded to South Whidbey teachers, plus another $17,000 was used to initiate fast response funding at each school site. This was especially important as schools moved to online learning during the pandemic crisis. As we enter a new school year, we stand ready to assist the teachers and school district in so far as our funds permit.  We are especially focused on helping teachers adapt to this new style of online learning.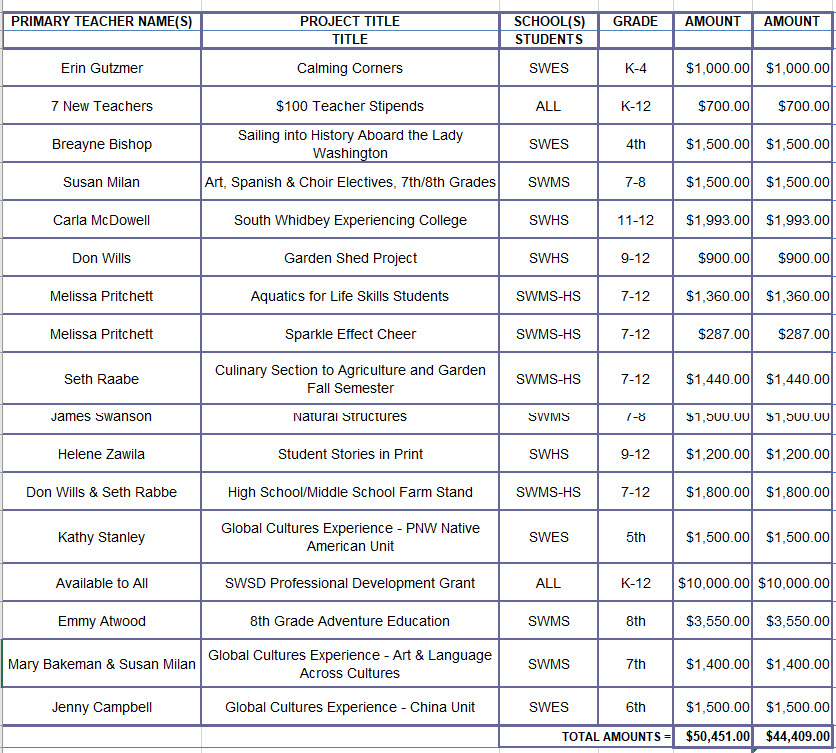 ---