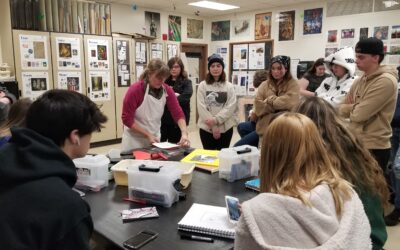 Student Stories in Print   Helene Zawila is a part-time art teacher at South Whidbey High School.  An artist in her own right, Zawila has a master's degree in art education and recently taught overseas in Saudi Arabia. Her passion for art is evident in this video. In...
read more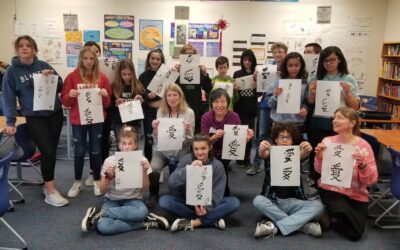 Thanks to your generosity, the South Whidbey Schools Foundation has funded 20 classroom grants, including this Global Cultures Experience.Students in Mary Bakeman's seventh-grade class learned about two countries on the other side of the globe this week....
read more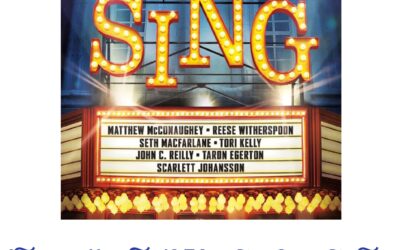 Dear South Whidbey, Many thanks to those of you who contributed to the Growing Our Potential Campaign through the South Whidbey Schools Foundation (SWSF) this past spring!  We truly appreciate your generous support of our schools, and firmly believe that...
read more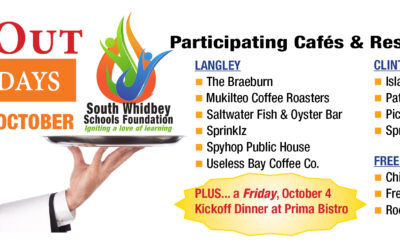 It's that time of year again. October means that Wednesdays are Dine Out opportunities to help fund innovative grants for South Whidbey Public Schools AND help support our local restaurants.Once again, Prima Bistro is stepping up and donating a portion of...
read more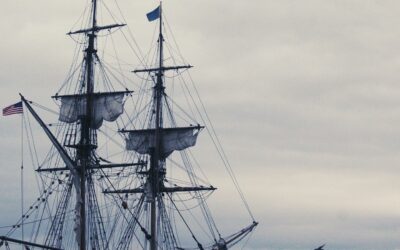 The South Whidbey Schools Foundation rapidly approved a $1,500 grant request to help subsidize a a fourth grade field trip aboard The Lady Washington--a replica of the first American ship to sail the Pacific west coast.Tall Ship A study of Washington State History is...
read more