Leave an educational legacy gift to benefit generations of students in our community
Perhaps you have been a longtime supporter of our community's public schools and would like that support to continue…
Or maybe you had always wanted to support a particular field of study, but the timing just wasn't good…
You may have had a significant teacher who helped shape your life or career and would like a way to pay tribute to their memory…
Or maybe your school years were some of the best of your life and you wish to enhance the school experience for the next generation.
Why not make a legacy gift to the South Whidbey Schools Foundation in gratitude of the education and educators who helped you in life?
It's easy to make a gift to the South Whidbey Schools Foundation in your will or estate plan. You can also name South Whidbey Schools Foundation as a beneficiary under your will, trust or either for a specific amount, a percent or the residue.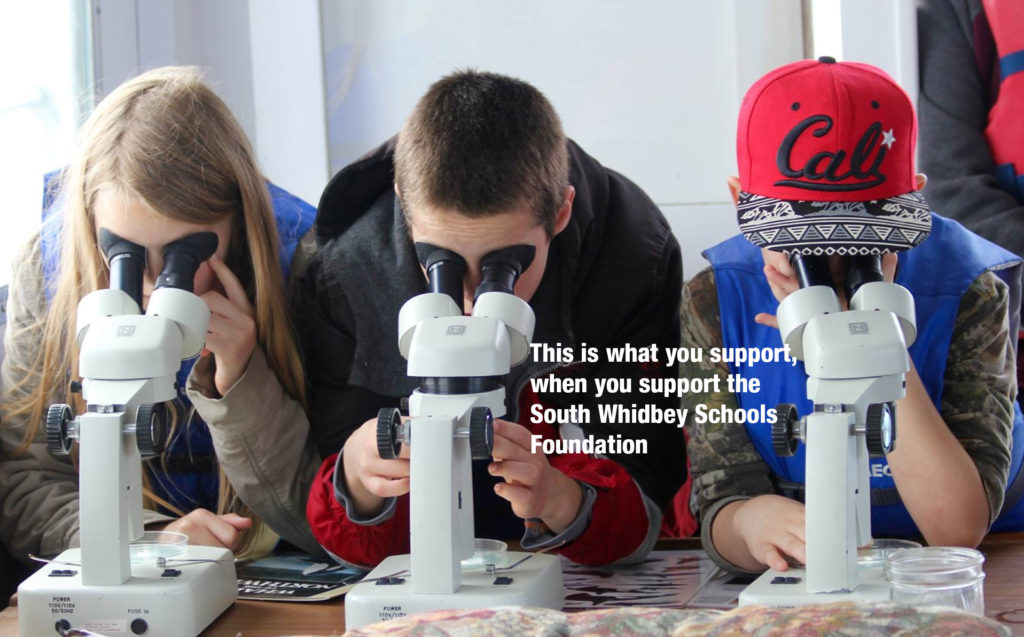 You can also designate the South Whidbey Schools Foundation to be the recipient of:
A specific monetary donation
A percentage of your estate
Your IRA or life insurance
Stocks and Bonds
Property
Your legacy gift will provide vital funding to support teacher-requested classroom grants and special projects that make a difference in young lives.  You can choose to leave a gift to support educational grants where needed, or in an area of education that is a special passion of yours.
Over age 70-1/2?  Why not make an IRA tax-free gift to the Schools Foundation?
Did you know that persons over 70-½ may ask their IRA custodian to transfer up to $100,000 to a public charity. This will not be income or a charitable deduction—the result is better than a deduction!
You can also name South Whidbey Schools Foundation) as beneficiary of your IRA or Life Insurance.
If you are making monetary distributions among family and charities it is best to make the charitable distributions from your IRA because the charity will receive the IRA distribution free of income tax and this leaves more for distribution among your family.
Please contact your family lawyer or estate planning professional to make changes in your planned giving. Some helpful information to include on your visit:
The South Whidbey Schools Foundation is a 501(c)3 nonprofit charitable organization.
Our EIN# is 91-11683607
Our mailing address is: SWSF / PO Box 24 / Freeland, WA 98249.
Questions?  Please contact our Board President at [email protected].