When you purchase this book from the Schools Foundation, local students benefit from classroom grants funding innovative educational projects.

Learn what makes South Whidbey such a special place in this beautiful, full-color, 283-page book featuring South Whidbey's Hometown Heroes, lovingly written about over the years by Susan Knickerbocker for the South Whidbey Record.
---
There are several ways to purchase Hometown Heroes, Vol. 2 from the SWSF:
Buy it online via the form below and then pick it up at the South Whidbey Community Center's front desk Mondays through Thursdays from 10 a.m. to 4 p.m. (Just print out your receipt and bring it with you.) 
OR
Purchase it directly at Bayview Garden or Moonraker Books in Langley.
---
Hometown Heroes, Vol. 2
Order form for Hometown Heroes books for pickup at SW Community Center or point of sale.
Buy in bulk (10 or more) and we'll deliver the books to you for free on South Whidbey!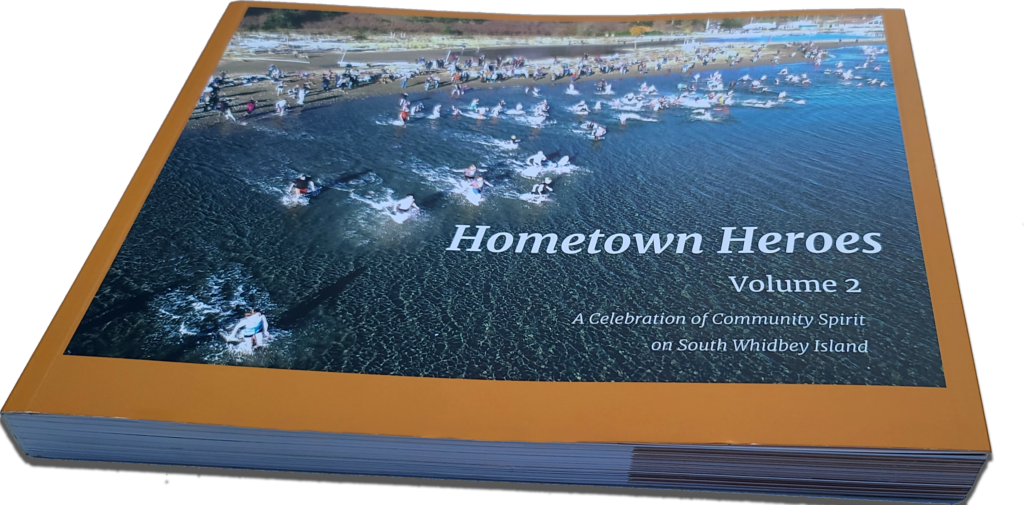 These books make great corporate gifts for clients and customers, and South Whidbey employees.
Welcome a new homeowner or special client with this uplifting and informative gift. 
Or place one in a guest room as an introduction to South Whidbey.
Hometown Heroes, Bulk Orders
Bulk order form (10 books and above) for Hometown Heroes books
Hometown Heroes, Vol. 2 form for Mailed Books
Order form for Hometown Heroes books for mailing within the U.S.