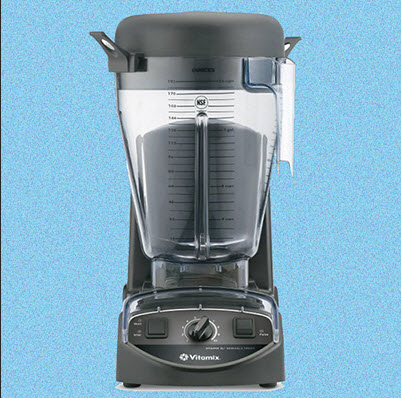 The school garden program includes agricultural and culinary curriculum for grades K-12 and educates 200 students per day. The food students grow is used for culinary classes, for snacks in the classrooms, and to a limited extend for additions to school lunches.
The volunteer Food Service Advisory Team researches best practices and suggests changes to improve nutritional offerings and increase participation without increasing expense. Their goal is to create an action plan for SWSD Food Service to provide nutrient-dense breakfast and lunch that each student will want to eat.
Food processing equipment, ovens, and small wares such as the Vitamix XL are needed for efficient from-scratch cooking. Other grants have been applied for as the group moves forward in its vision of better quality food and educational opportunities.
A Vitamix XL will enable the kitchen to create whole food smoothies which are packed with nutrient dense goodness! It costs $1,700.  Would you be willing to help them with this purchase? Any amount will be appreciated. Thank you.