The South Whidbey Schools Foundation rapidly approved a $1,500 grant request to help subsidize a a fourth grade field trip aboard The Lady Washington–a replica of the first American ship to sail the Pacific west coast.Tall Ship
A study of Washington State History is at the heart of the 4th grade curriculum, so this experience will provide a foundation for their entire year of study on our state history.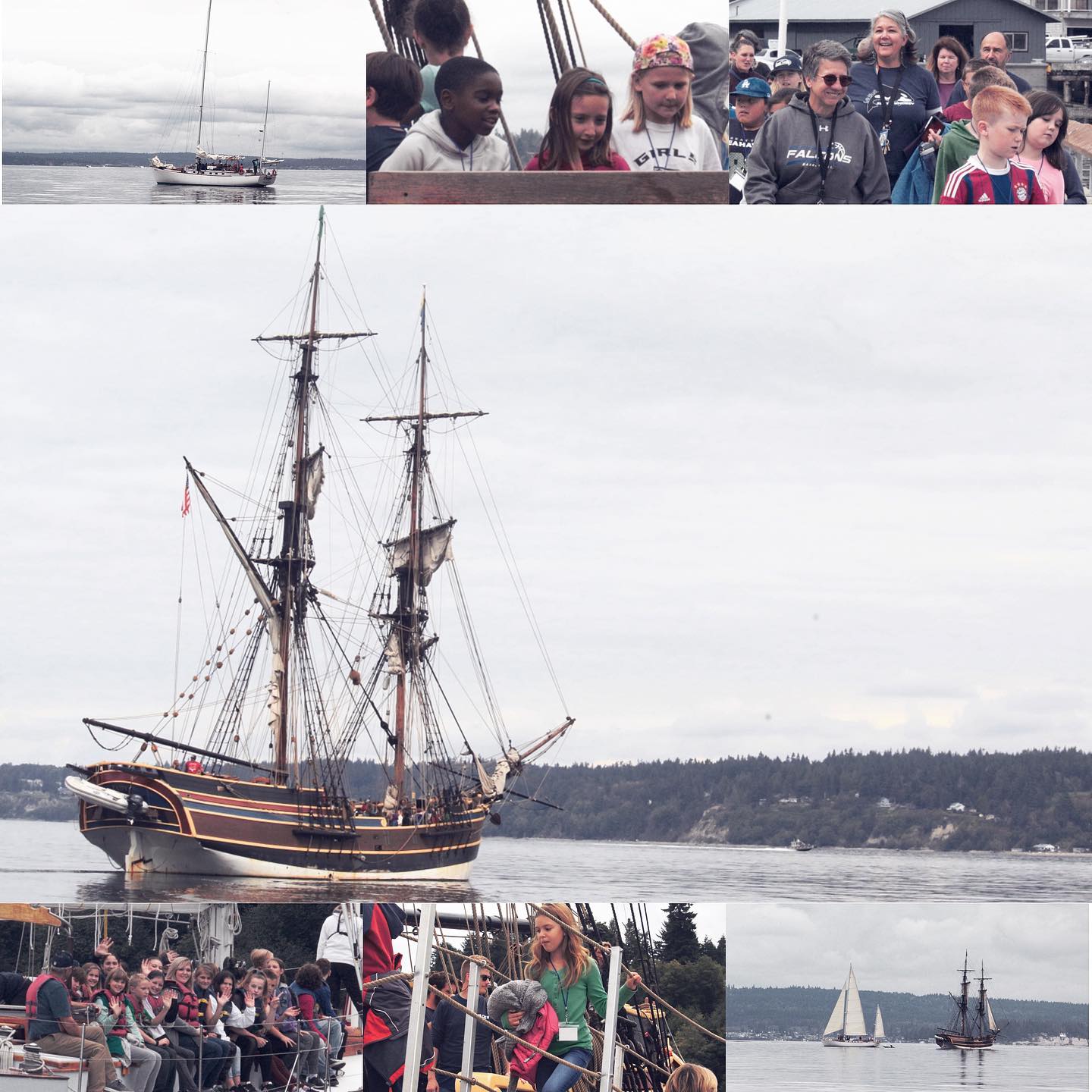 The focus of the Tall Ship curriculum included:
Each 4th grade class engaged in a 2.5 hour sailing experience that cannot be simulated in any classroom. After a brief safety class, students worked cooperatively to set and trim the sails that carry the beautiful tall ship through the water. After engines were shut off, students broke into watch groups that rotated through three learning stations, each one focused on a different aspect of maritime history.
Life of a Sailor: This station takes place on the bow with one of the programs experienced deckhand/educators. The station focuses on the tasks and life of a common sailor in the 1800s. Students learn about the food, conditions, and skills that carried men across the sea for hundreds of years.
Life of an Officer: On the aft deck with the captain and mate, the watch group presides over the whole ship and they learn an officer's responsibilities. Students study the science of finding speed, depth, direction, and keeping time in an age when many sailors couldn't read or write. The station makes clear the importance of education. Conditions permitting, the students are encouraged to take the helm to get a sense of what it's like to steer a tall ship under sail.
Early Trade: Students descend below decks into the main hold and great cabin to learn about the cargo and trade routes of our ancestors and still used today by container ships and bulk carriers. Our deckhand/educators bring this history to life with artifacts and maps.
Music! No time aboard a ship is complete without a round of sea shanties. Our crew leads the class in one or two traditional work songs that help sailors pull together in rhythm used aboard the original tall ships and share real stories of our state history.
The Foundation provided $1,500 — about half the cost of the field trip. This is what you help fund when you donate to the South Whidbey Schools Foundation. Thank you!