You are most welcome to take a few moments and stop by our Open House on Saturday, February 22 between 10 a.m. to 3 p.m. in Room 126 at the South Whidbey Community Center in Langley.
Stop in for a cup of coffee and a cookie (past and current donors receive a slice of Wild Crow pie) and meet SWSF President Shelly Ackerman and other Board members.
Learn about our new Wish List program connecting donors and classroom projects.
See projects funded by the Schools Foundation in marine science, art, global cultures, climate change, and the school gardens.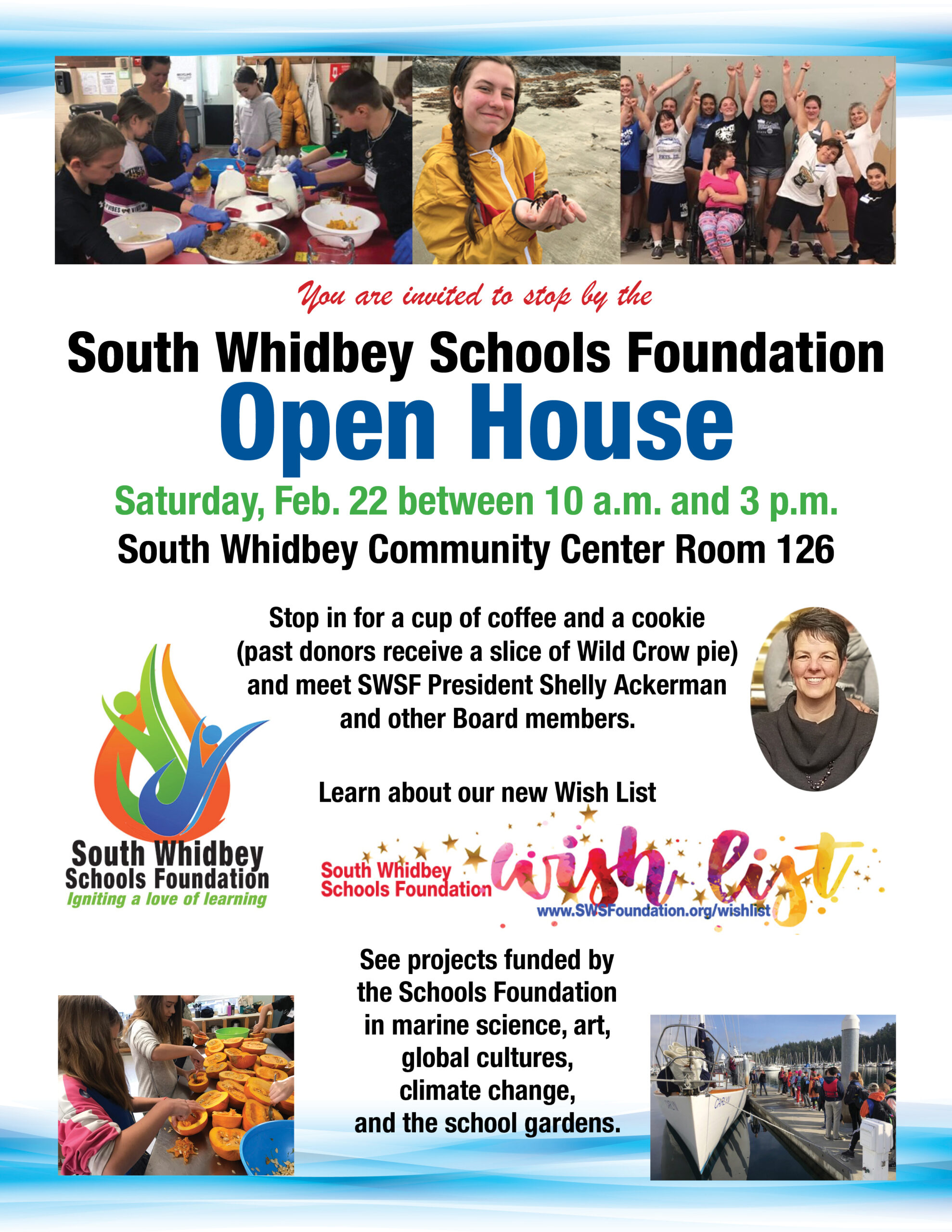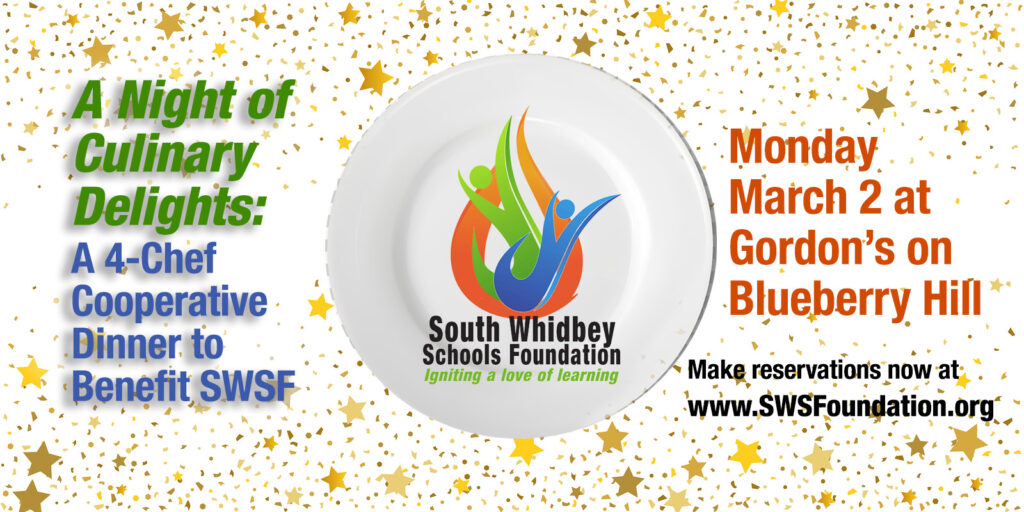 Make Reservations Now for the March 2 "Night of Culinary Delights" Four-Chef Cooperative Dinner to Benefit the South Whidbey Schools Foundation
Support the South Whidbey Schools Foundation AND enjoy an evening of culinary delights created by top South Whidbey chefs from Gordon's on Blueberry Hill, Blooms 5511 Bistro, The Braeburn, and Prima Bistro.
Four top South Whidbey chefs are cooperatively cooking to create a delicious, informative and entertaining dining experience pared with fine local wines.
The evening will be emceed by the always-entertaining Conductor of Fun: Jim Freeman. He will interview the chefs about their creations, what they aspire to in their efforts, and ask them for culinary tips you can use at home.
The dinner is limited to 45 patrons and will be held at 6 p.m. on Monday, March 2 at Gordon's on Blueberry Hill in Freeland.
There will be appetizers from each of the chefs as well as a wine pairing while patrons arrive and mingle.
Patrons will be served four entrees: a vegetarian dish (The Braeburn), followed by a fish dish (Gordon's), then a pasta dish (Blooms), and finally a meat dish (Prima Bistro). There will be different wines paired with each entree.
Finally there will be a dessert plate with four portions of each dessert made by the chefs. This will be paired with a port, or ice wine.
Reservations are $150* a person and can be made online at this Brown paper Tickets link: https://bpt.me/4481424
*Plus an $8.49 administrative BPT fee.
The Foundation Board is very grateful to chefs Gordon Stewart, Sieb Jurriaans (and Prima Bistro co-owner Jenn), Lisa Carvey, and Wayne Carter. Proceeds fund teacher-requested classroom grants.
Check out our website at www.SWSFoundation.org to see some of the projects requested on our SWSF Wish List.