Are you someone who would like to have a direct effect on student education in our South Whidbey community?
Do you have a particular academic or artistic area of interest that is so near and dear to you that you would like to help foster it in our schools? If so, then the Foundation's "Adopt-A-Grant program" will be of interest to you.
Each year the Foundation receives dozens of requests from teachers for innovative projects, programs, or equipment in order to enrich their students' education. Our Board works hard to raise money to fund these grant requests, but we don't always raise enough.
That's where you come in.
We're looking for sponsors – community patrons, really – to fund a particular grant proposal of special interest to them.
We've included synopses of all the grants approved for funding for the 2016/17 school year. If you find a particular request that speaks to you, please contact our Adopt-A-Grant coordinator and Board member, Bob Wiley, or Board President Chris Gibson at the contact information provided below.
SWSF Board President Chris Gibson explains our new "Adopt-A-Grant" program
Please note, you can adopt a grant already funded by the Foundation. Doing so simply frees up the previously earmarked Foundation funds to be used for another underfunded grant.
"Why not just make a general donation?" you might ask. Well, you certainly could, but we are trying to build relationships through this program. For instance, the teacher who requested the grant will contact you personally (if mutually agreeable) when you fund their classroom project to let you know how your donation is directly enhancing the learning experience of her or his students.
As you make charitable gifts, please consider our Adopt-A-Grant program.
Contact: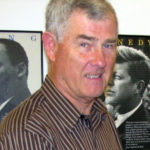 Bob Wiley
email at wileygolfbums@whidbey.com
(360) 321-2326
.
.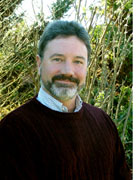 Chris Gibson
email at: GibsonC@nwattorney.net
Phone: (360) 221-8099
.
.
South Whidbey Schools Foundation 2016/17 Adopt-A-Grant Requests PLUS New Off-Cycle Grant Requests…
---
NEW!!!
These four off-cycle grants have been added and are available for our Adopt-A-Grant program:
1) "Ukuleles in the Classroom,"  $150 to purchase four ukuleles, by Debra Davies Vogel, first grade.  This project seeks to integrate "Ukuleles in the Classroom" strategies and lessons to enhance students' attention, engagement, enjoyment, learning, and retention of knowledge and skills.
2) "Music (Ukuleles) in the Classroom to Increase Attention, Engagement and Learning," $300 to purchase 8 ukuleles, by Tere Baker, SWES Special Education and General Ed K-4.This project seeks to integrate "Ukeles in the Classroom" strategies and lessons to enhance students' attention, engagement, enjoyment, learning, and retention of knowledge and skills, and to provide an additional tool for dealing with challenging behaviors & self-regulation issues by helping interrupt building frustrations, helping re-set after escalated episodes, and providing a positive reinforcement tool with students with whom it may be helpful.
3) "Healthy Eating in Different Cultures,"  $800 to pay for speakers and ingredients for the program, by Susan Milan, seventh grade. In the 'Healthy Eating in Different Cultures' project, presenters from a variety of countries will visit the Health and Wellness class to share what healthy eating looks and tastes like in their culture. In the 2016-17 school year, presenters from Japan, Russia and Lebanon have shared their cultures in 10 classes. This grant secures funding to continue this program in the 2017-18 school year.
4) "Guitars in the Classroom- Music integration training for teachers K-12,"  $2,700 for two phases of guitar lessons for educators seeking to integrate the "Guitars/Ukuleles in the Classroom" curriculum into their classes.This project starts in June 2017, by providing additional training for those educators that have already taken the beginner program, at a cost of $1000.  The second phases will occur in September 2017, when the beginner course for the curriculum will be offered to all South Whidbey School District educators, at a cost of $1700.
---
Whale Watching Project: Whale Watching Boat Adventure/Langley Whale Museum/Watershed/Microplastics
Over two consecutive days, 55 students will travel to Langley each day by school bus, where half will board the whale watching vessel and the other half will visit the Whale Museum, explore the Langley watershed, identify microplastics, and participate in a beach activity to the Langley beach. After two hours students will switch from whale watching activities to the land activities.
The whale watching adventure will be linked to the year-long salmon study with the Outdoor Classroom. We will begin the year with a plankton study at Padilla Bay Estuary. Padilla Bay's curriculum introduces students to the building blocks of the food chain and food webs in an estuary. The estuary is the place salmon spend time growing and adjusting to salt water before heading into the oceans. On board the whale watching vessel students will not only see whales, they will learn about piloting a boat, collecting plankton to observe under microscopes and make connections to the salmon's life cycle where they themselves become potential whale food. This particular experience will reinforce student classroom study of eco-systems and food chains/webs. The Disciplinary Core Ideas determined by the Next Generation Science Standards that require students understand Interdependent Relationships in Eco-systems. This will enhance our Fifth Grade curriculum by studying our food chain from plankton and those who feed on plankton, to salmon, and then expanding to include whales at the top of our local eco-system food web.
Amount requested: $1,500
---
Mr. Leonard Good: Mad Fun Scientist: Physical Science/ Chemistry, Matter and Reactions
(ADOPTED by Dr. Ervin Knezek) Thank you!
Leonard Good  uses many methods to explore and help students experience the how's and why's of science. His concepts are taught hands-on and he involves students in the process of learning. Leonard engages students in the making of their own science "toys" that reinforce science concepts and he gets students excited! Students are exposed to many ways of learning about cause and effect relationships that explain how matter changes to emit energy.  Leonard is a unique teacher. He is witty and children are attracted to his presence. He brings a fortune's worth of contraptions, from old cannons, an old phonograph player and a sound wave machine, to chemistry tubes out of his laboratory. He brings whatever is necessary for the lesson that is required to teach the science concept in multiple ways. He loves teaching science, and it is contagious to learning. Plus his methods are outstanding–he knows his science.
The Next Generation Science Standards require students at 5th grade to begin to understand the structures and properties of matter. It is necessary for students to see and experience mixing two or more substances together and witness different properties being formed.
 Lessons take place in the classroom Thursday and Friday mornings with one hour in each class, each week.
Amount requested: $1,400
---
School-wide Salmon in the Classroom Project
(ADOPTED by Homes Harbor Rod & Gun Club) Thank you!
Salmon in the classroom is a school-wide (K-5) project where students from all grade levels share in raising salmon at the elementary school. K-5 students will observe and record the amazing transformation of the developing salmon from egg, to alevin, to fry. The intended goal of the project is to increase student awareness of how salmon are an indicator species of watershed health and how students can positively impact their local ecosystem by becoming stewards of their environment.
This innovative opportunity provides K-5 students the opportunity to see supports Next Generation Life Sciences standards: LS1A: Structure and Function, LS1B: Growth and Development of Organisms and LS2A: Ecosystems Dynamics; Functioning and Resilience.  Monitoring water quality and temperature provide the opportunity to apply STEM learning. It supports Integrated Environmental Sustainability standards and all grade level performance standards.
The project will take place at South Whidbey Elementary School from December-May, at the Outdoor Classroom in May, and at the Wallace River Salmon Hatchery in January.
Amount requested: $1,200
..
---
 MakerSpace STEM kits Extensions
(ADOPTED by Dan and Ellen Sargent) Thank you!
This project envisions providing STEM kits in the elementary school library for check out, whether it be for a classroom project, a science fair event, , family night, or just for a  rainy day recess.  These kits provide hands-on exploration on engineering and design. This particular funding request is for extension of the Makerspace 2015 project, which will be to purchase kits with a different focus this year in order to expand the scope.
Amount requested: $750 / served: 500 K-5 students.
---
 Focused Space for All
(ADOPTED by Mary and Steve Boyd) Thank you!
 Purchase of noise-canceling headphones for 26 first graders to help them stay focused on their work.
Amount requested: $439
---
Sensory Water Table for Life Skills students (for students with autism and/or multiple disabilities)
Sensory play helps with language, fine motor skills and calming. The water table would benefit teenagers and young adults with autism and /or a range of multiple disabilities and enhance their social skills as well. This activity would especially target students with significant disabilities in the Life skills program. We will be working with small groups with the help of general education student helpers, encouraging communication, cooperation, following instructions.
Amount requested: $1,500
---
Bringing Learning to Life -Learning and Serving at Fort Casey State Park
This is a community-based environmental service learning project that focuses on regional and local environmental issues (STEM included), communication, critical thinking skills, connection between academic learning and real world issues, and commitment to civic engagement and Puget Sound stewardship. Students will engage in pre and post classroom based instruction to prepare for a day-long expedition to Fort Casey State park to engage with forest, service and watershed based studies.
Amount requested: $2,400  / served: 285 students Grades: 3-12 (SW Elementary, SW Academy, LMS, SWHS).
---
Sensory Light Table for Life Skills students (for students with autism and/or multiple disabilities)
A light table is a therapeutic tool which helps stimulate basic sensory awareness, through touch, and light. The project would benefit teenagers and young adults with autism and /or a range of multiple disabilities. This activity would especially target students with significant disabilities in the Life skills program. We will be working with small groups with the help of student helpers, encouraging communication, cooperation, following instructions. The light table has 24 scenes which ranges from calm, immersive to loud and energetic. This project would allow customization and simplified controls for individuals or small groups. Sensory light tables also encourage exploration of cause and effect through touch. The light table would be used as a learning center for students to work on sorting, making patterns, graphs and letter and word recognition.
Use of the light table will allow our students to interact with others while building academic, communication, pre-vocational and leisure skills. This would be an addition to our curriculum. Light tables have also shown to help students with their behavior and mood, assisting students to have calmer in- school behaviors. Getting to use this equipment can also be used as a positive reward system to help encourage students to engage in or complete an activity. For others, activities on a light table can assist students with their ability to focus and stay interested in a learning activity.
Amount requested: $500.
---
LMS Band Tutorials from Professional Musicians
(ADOPTED by an anonymous donor.) Thank you!
Langley Middle School Band students will have first-hand experience practicing, performing and learning classical or jazz music techniques from a professional musician who plays the same instrument. In total last year local private music teachers spent 50 hours working with our students, boosting their musical skill and abilities.
Amount requested: $2,500 / LMS Jazz Band, 6th Grade Concert Band, 7th Grade Symphonic Band, and 8th Grade Wind Ensemble students
The Lagerstrom Family Trust has provided $500 and an anonymous donor has funded the remaining $2,000 or a portion of it.