Are you someone who would like to have a direct effect on student education in our South Whidbey community?
Do you have a particular academic or artistic area of interest that is so near and dear to you that you would like to help foster it in our schools? If so, then the Foundation's "Adopt-A-Grant program" will be of interest to you.
Each year the Foundation receives dozens of requests from teachers for innovative projects, programs, or equipment in order to enrich their students' education. Our Board works hard to raise money to fund these grant requests, but we don't always raise enough.
That's where you come in.
We're looking for sponsors – community patrons, really – to fund a particular grant proposal of special interest to them.
We've included synopses of all the grants approved for funding for the 2017/18 school year. If you find a particular request that speaks to you, please contact our Adopt-A-Grant coordinator and Board member, Bob Wiley, or Board President Chris Gibson at the contact information provided below.
SWSF Board President Chris Gibson explains our  "Adopt-A-Grant" program
Please note, you can adopt a grant already funded by the Foundation. Doing so simply frees up the previously earmarked Foundation funds to be used for another underfunded grant.
"Why not just make a general donation?" you might ask. Well, you certainly could, but we are trying to build relationships through this program. For instance, the teacher who requested the grant will contact you personally (if mutually agreeable) when you fund their classroom project to let you know how your donation is directly enhancing the learning experience of her or his students.
As you make charitable gifts, please consider our Adopt-A-Grant program.
Contact: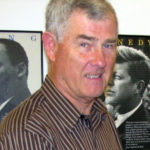 Bob Wiley
email at wileygolfbums@whidbey.com
(360) 321-2326
.
.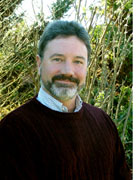 Chris Gibson
email at: GibsonC@nwattorney.net
Phone: (360) 221-8099
.
.
South Whidbey Schools Foundation 2017/18 Adopt-A-Grant Requests PLUS New Off-Cycle Grant Requests…
---
Learning About Indigenous Peoples on Whidbey Island
In a collaborative project with the South Whidbey Historical Society,  all the 4th grade classes (3) at SW Elementary will be learning about our local indigenous peoples. We study Washington state history, our own family journeys to Washington, and the early years of Washington and the indigenous people who lived here.
We will take several field trips to learn about our native cultures and about how a museum is put together.We will travel to Hibulb Cultural Center to learn about the Tulalip Tribes and view the exhibits and learn about the native villages on South Whidbey. We will also make cedar mats while there.  We will bring curators from the museum here to find out more about creating an exhibit and how we might contribute to the new exhibit at the community center.   We will go up to Coupeville to take advantage of their Every Kid in a Park to learn about Native American Life at Ebey's Landing.  And we will tour the South Whidbey Historical Museum with an emphasis on the indigenous history of the south end of Whidbey Island.
Teachers: Rachel Kizer, Sue Raley, Kathy Stanley
Amount Requestedt: $3,505
OPEN TO BE ADOPTED
---
Whale Watching Project: Whale Watching Boat Adventure/Langley Whale Museum/Watershed/Microplastics
Over two consecutive days, 55 students will travel to Langley each day by school bus, where half will board the whale watching vessel and the other half will visit the Whale Museum, explore the Langley watershed, identify microplastics, and participate in a beach activity to the Langley beach. After two hours students will switch from whale watching activities to the land activities.
The whale watching adventure will be linked to the year-long salmon study with the Outdoor Classroom. We will begin the year with a plankton study at Padilla Bay Estuary. Padilla Bay's curriculum introduces students to the building blocks of the food chain and food webs in an estuary. The estuary is the place salmon spend time growing and adjusting to salt water before heading into the oceans. On board the whale watching vessel students will not only see whales, they will learn about piloting a boat, collecting plankton to observe under microscopes and make connections to the salmon's life cycle where they themselves become potential whale food. This particular experience will reinforce student classroom study of eco-systems and food chains/webs. The Disciplinary Core Ideas determined by the Next Generation Science Standards that require students understand Interdependent Relationships in Eco-systems. This will enhance our Fifth Grade curriculum by studying our food chain from plankton and those who feed on plankton, to salmon, and then expanding to include whales at the top of our local eco-system food web.
Amount requested: $1,500
OPEN TO BE ADOPTED
---
Mr. Leonard Good: Mad Fun Scientist: Physical Science/ Chemistry, Matter and Reactions
(ADOPTED by Ervin Knezek) Thank you!
Leonard Good  uses many methods to explore and help students experience the how's and why's of science. His concepts are taught hands-on and he involves students in the process of learning. Leonard engages students in the making of their own science "toys" that reinforce science concepts and he gets students excited! Students are exposed to many ways of learning about cause and effect relationships that explain how matter changes to emit energy.  Leonard is a unique teacher. He is witty and children are attracted to his presence. He brings a fortune's worth of contraptions, from old cannons, an old phonograph player and a sound wave machine, to chemistry tubes out of his laboratory. He brings whatever is necessary for the lesson that is required to teach the science concept in multiple ways. He loves teaching science, and it is contagious to learning. Plus his methods are outstanding–he knows his science.
The Next Generation Science Standards require students at 5th grade to begin to understand the structures and properties of matter. It is necessary for students to see and experience mixing two or more substances together and witness different properties being formed.
 Lessons take place in the classroom Thursday and Friday mornings with one hour in each class, each week.
Amount requested: $1,400
---
School-wide Salmon in the Classroom Project
(ADOPTED by Holmes Harbor Rod & Gun Club) Thank you!
Salmon in the classroom is a school-wide (K-5) project where students from all grade levels share in raising salmon at the elementary school. K-5 students will observe and record the amazing transformation of the developing salmon from egg, to alevin, to fry. The intended goal of the project is to increase student awareness of how salmon are an indicator species of watershed health and how students can positively impact their local ecosystem by becoming stewards of their environment.
This innovative opportunity provides K-5 students the opportunity to see supports Next Generation Life Sciences standards: LS1A: Structure and Function, LS1B: Growth and Development of Organisms and LS2A: Ecosystems Dynamics; Functioning and Resilience. Monitoring water quality and temperature provide the opportunity to apply STEM learning. It supports Integrated Environmental Sustainability standards and all grade level performance standards.
The project will take place at South Whidbey Elementary School from December-May, at the Outdoor Classroom in May, and at the Wallace River Salmon Hatchery in January.
Amount requested: $1,200
..
---
 MakerSpace STEM kits Extensions
(ADOPTED by Dan and Ellen Sargent) Thank you!
This project envisions providing STEM kits in the elementary school library for check out, whether it be for a classroom project, a science fair event, family night, or just for a  rainy day recess.  These kits provide hands-on exploration on engineering and design. This particular funding request is for extension of the Makerspace 2015 project, which will be to purchase kits with a different focus this year in order to expand the scope.
Amount requested: $750 / served: 500 K-5 students.
---