Are you someone who would like to have a direct effect on student education in our South Whidbey community?
Do you have a particular academic or artistic area of interest that is so near and dear to you that you would like to help foster it in our schools? If so, then the Foundation's "Adopt-A-Grant program" will be of interest to you.
Each year the Foundation receives dozens of requests from teachers for innovative projects, programs, or equipment in order to enrich their students' education. Our Board works hard to raise money to fund these grant requests, but we don't always raise enough.
That's where you come in.
We're looking for sponsors – community patrons, really – to fund a particular grant proposal of special interest to them.
Former SWSF Board President Chris Gibson explains our "Adopt-A-Grant" program
Please note, you can adopt a grant already funded by the Foundation. Doing so simply frees up the previously earmarked Foundation funds to be used for another underfunded grant.
"Why not just make a general donation?" you might ask. Well, you certainly could, but we are trying to build relationships through this program. For instance, the teacher who requested the grant will contact you personally (if mutually agreeable) when you fund their classroom project to let you know how your donation is directly enhancing the learning experience of her or his students.
As you make charitable gifts, please consider our Adopt-A-Grant program.
Contact: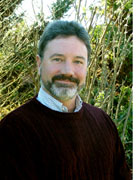 Chris Gibson
email at: GibsonC@nwattorney.net
Phone: (360) 221-8099
.
---
The Following Grants Are Available to Be Adopted:
| | | | |
| --- | --- | --- | --- |
| Ceramics Equipment Upgrade | All Schools | 1-12 | $5,028.00 |
| Clicker Connect Chromebook Writing App | All Schools | K-12 | $1,000.00 |
| Off-Island Learning Expeditions to Enhance Cultural Competency | SWA  | 9-12 | $1,320.00 |
| GAMEPLAN Elementary Music Curriculum | SWES | K-6 | $4,105.50 |
| It's Cool to Be Kind | SWES | K | $300.00 |
| K-6 Clay Curriculum | SWES | K-6 | $250.00 |
| Printmaking Printing Plates and Ink | SWES | K-6 | $705.00 |
| Worksheets Don't Grow Dendrites – Morning Tubs and Beyond | SWES | 1st | $1,091.14 |
| Community Collaboration – Local History Connection for 4th graders | SWES | 4th   | $3,040.00 |
| Global Cultures Experience | SWES | 5-6 | $3,225.00 |
| Mr.Good: Mad Fun Scientist:  Physical Science/Chemistry, Matter and Reactions | SWES | 5th | $1,400.00 |
| PE Cougar Pride Posters | SWES | 5-6 | $500.00 |
| Salmon Leadership Project | SWES | 5th | $1,500.00 |
| The Moon and Stars and Night Sky "Moonth" Study | SWES | 2nd & 4th | $650.00 |
| Whale Watching Boat Adventure/ Watershed/Microplastics | SWES | 6th | $1,500.00 |
| High School Farm Tools | SWMS/SWHS | 7-12 | $1,216.00 |
| Music Survey Guest Presenters | SWHS | 9-12 | $1,500.00 |
| NCTM Regional Conference | SWHS | 9-12 | $940.00 |
| Show Choir Head Microphones | SWHS | 9-12 | $599.99 |
| Photo Journalism – Yearbook  | SWHS/SWA | 9-12 | $1,500.00 |
| Marine Engineering | SWMS | 7-8 | $450.00 |
| Exploring the Puget Sound Eco-System | SWES/SWMS | 5-8 | $2,800.00 |
| Jazz Program Enrichment | SWES/SWMS  | 5-8 | $1,500.00 |
| Literary Harmony; Creating  a Synergetic English Department For Our Students | SWMS/SWHS | 7-12 | $7,824.00 |
| Literary Harmony; Creating  Synergetic English Department (Additional) | SWMS  | 8th | $1,300.00 |
| Guitars in the Classroom | All | K-12 | $1,700.00 |
---