By any measure the May 20 South Whidbey Schools Foundation gala was a success.
Held at Comforts on Whidbey Winery in Langley, the sold-out event raised more than $20,000 through its silent and live auctions, ticket sales and dessert dash – monies that will fund teacher-requested classroom grants next school year.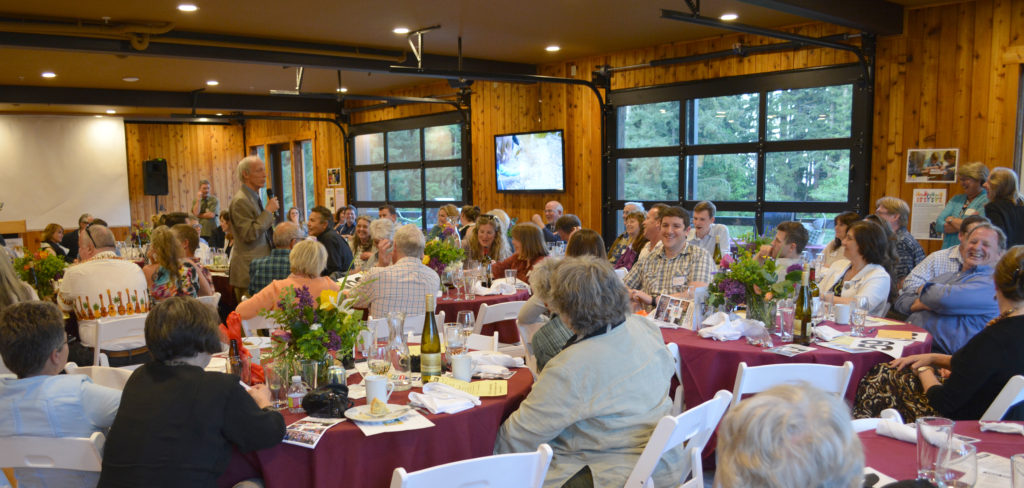 "Wow. What a night!  What a team!  What a community! I have never been prouder to be part of them all," said SWSF Bo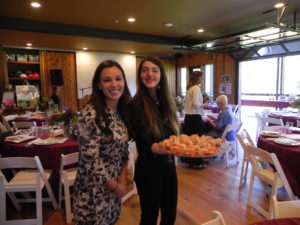 ard President Chris Gibson. "Special thanks go to our gala coordinators, Susie and Hope Richards, who provided a rich lineup of entertainment, fun and great auction items."
A highlight of the evening was the Foundation-funded Climate Arts Project presentation, "The Echo Chamber," performed by South Whidbey High School students Chloe Hood, Kari Husted, and Caroline Burns, which received a standing ovation.
It was followed by remarks from three generations of the Davies family: Debra and Charlie Davies, who are teachers in the District, South Whidbey High school junior Joe Davies, and a tribute to family matriarch and retired SW School District teacher Jo Davies.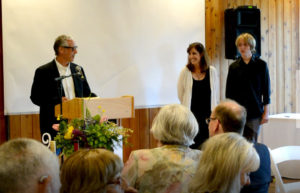 Jim Freeman led a lively and laughter-filled auction of donated items plus 'shares' of educational areas in which bidders donated to areas they are most passionate about supporting. South Whidbey Schools Superintendent Jo Moccia finished the evening with a 50/50 torn card matching game. Winner and new SWSF Board member Shelly Ackerman donated the $1,000 prize back to the Schools Foundation.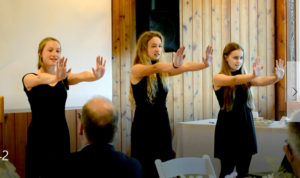 The event was sponsored by Whidbey Island Bank (a division of Heritage Bank), Whidbey Telecom, Forsyth Financial Services, Micro Computer Systems, Whidbey Tractor, and table sponsors The Star Store and Fitting Vacations.